Episodes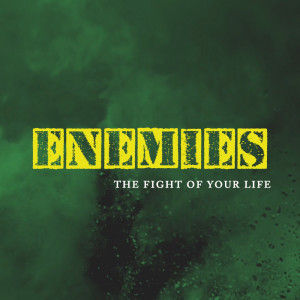 Wednesday May 20, 2020
Wednesday May 20, 2020
ENEMIES of the Soul
"Enemies" – Part 3 (The Devil)
Text: JAMES 4:7-10 / 1 PETER 5:8-9
7 Submit yourselves therefore to God. Resist the devil, and he will flee from you. 8 Draw nigh to God, and he will draw nigh to you. Cleanse your hands, ye sinners; and purify your hearts, ye double minded. 9 Be afflicted, and mourn, and weep: let your laughter be turned to mourning, and your joy to heaviness. 10 Humble yourselves in the sight of the Lord, and he shall lift you up.
8 Be sober, be vigilant; because your adversary the devil, as a roaring lion, walketh about, seeking whom he may devour: 9 Whom resist stedfast in the faith, knowing that the same afflictions are accomplished in your brethren that are in the world.
ORIGIN OF SATAN
 (Isaiah 14:12-15; Luke 10:17; John 8:44; 1 John 3:8).
WHAT SATAN IS
The tempter (Matthew 4:3).
A liar (John 8:44).
An accuser(Job 1:6-12; 2:1-7; Revelation 12:3-9).
A hinderer (1 Thessalonians 2:18).
A murderer (John 8:44; Hebrews 2:14-15; Romans 5:12-21).
The god of this world (2 Corinthians 4:4 ).
The deceiver (Revelation 12:9; 20:3, 8, 10; 1 Timothy 2:14).
Our adversary (1 Peter 5:8).
The destroyer (Psalms 17:4).
SYNONYMOUS TERMS for SATAN
Lucifer (Isaiah 14:12-14).
Dragon (Revelation 12:3-17).
Satan (Luke 10:18; Revelation 12:9).
Serpent (Revelation 12:9; II Corinthians 11:3).
Adversary (I Peter 5:8; I Timothy 5:14).
Devil (Matthew 4:1-11; Ephesians 6:11).
The wicked (Ephesians 6;16).
THINGS SATAN IS LIKE
A lion (1 Peter 5:8).
A minister of righteousness (2 Corinthians 11:3-4, 14-15; Galatians 1:8-9).
A fowl (Matthew 13:1-19).
An angel of light (2 Corinthians 11:14).
A wolf (John 10:12; Matthew 10:16; Acts 20:29).
2 Major Areas of Focus for us as Christians:
(1) GIVING PLACE TO THE DEVIL & (2) THOUGHTS AND IMAGINATIONS
(James 1:12-16) & (Proverbs 6:27-33).
Failure is within before it is ever exposed to others.
SCRIPTURAL METHOD FOR HANDLING THE DEVIL
When God's method is used Satan flees from the child of God (James 4:5-8; 1 Peter 5:8-9).
SUBMIT

YOURSELVES THEREFORE TO GOD

RESIST

THE DEVIL, STEADFAST IN THE FAITH
HE WILL

FLEE

FROM YOU
HOW TO RESIST THE DEVIL
 Four basic ways from the Scripture to resist Satan.
USE OF SPIRITUAL WEAPONS  (Zechariah 3:1-10) (2 Corinthians 10:3-5).
USE OF PRAYER AND FASTING  (Matthew 17:14-21)
USE OF THE WORD OF GOD (Matthew 4:1-11).
USE OF THE ARMOR OF GOD (Ephesians 6:13-18).
At our disposal and free for the asking is everything and more that we need to subdue the enemy of our soul. Spiritual failure is not the result of improper and unavailable supplies; we fail because we don't use what God has provided for us.