Watch Latest Episode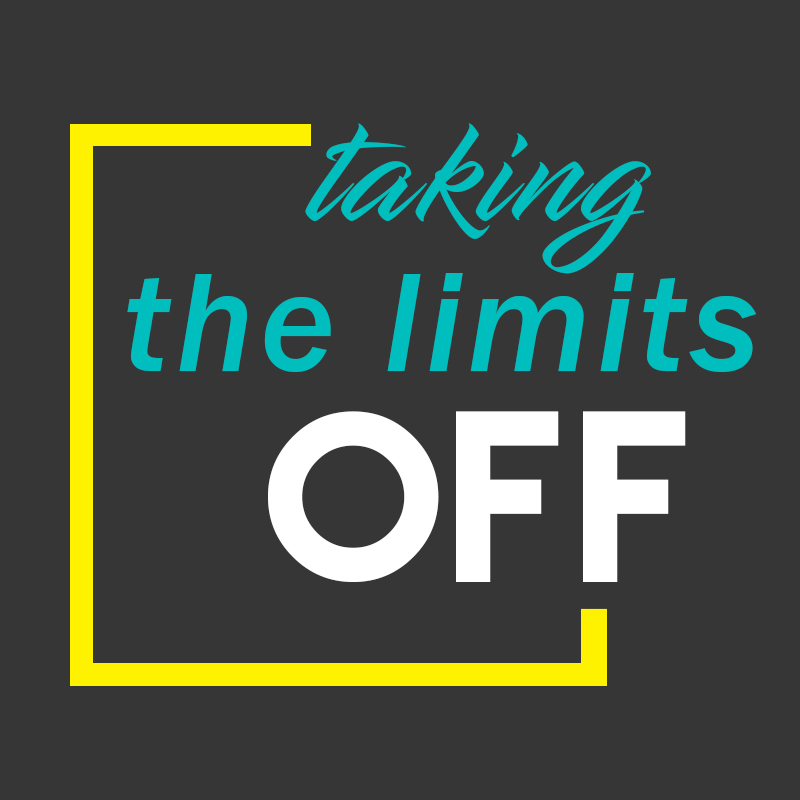 Taking the Limits off of God's Love
TAKING THE LIMITS OFF
God's LOVE - Week 3
Texts: Matthew 22:37-39 / John 14 & 15
TEXT: Matthew 22:37-39
Jesus said unto him, Thou shalt love the Lord thy God with all thy heart, and with all thy soul, and with all thy mind. This is the first and great commandment. And the second is like unto it, Thou shalt love thy neighbour as thyself
Most people are not able to Love God and Love Others like they should because they do not yet know how to love themselves.
If you can learn how to love yourself and respect yourself because you see the value and worth God has placed on you - then you will be able to receive the Love that He has for you.
People dislike themselves for all kinds of reasons…some people were born to parents or a parent who degraded them constantly and caused them to feel bad about themselves. Others have been made fun of for physical characteristics that they may or may not have any control over - and so they feel insecure and inadequate.
Many people today live with guilt from things that have happened to them in the past or maybe some life-changing mistakes they have made. They feel like they can never move on from these things because they were "BRANDED" by them. Some have had major failures and setbacks in jobs, careers, education and relationships that have instigated the self-loathing process.
There are so many other reasons why people today have trouble not loving themselves or even LIKING themselves. So seeing this trend in our society - I am very burdened for PEOPLE! It is very easy for us to be judgmental and look down our noses at everyone around us - but what did Jesus do when he came across the same issue in His society? Of all the recorded instances of Jesus meeting people - Did you know that the majority of people that Jesus met didn't like themselves too much when they first met Him.
We see several instances where people came to theCrossroads in their lives…and at that point - they didn't love the Lord with all their heart, soul, mind and strength. So even though this is the FIRST and GREATEST commandment - it is certainly not the first thing that happens.
The woman at the well in Samaria, the woman taken in adultery, Zacchaeus, even some of the disciples…all of these people had issues with themselves when they first met Jesus. Why do we think that everyone has to have it all together? Most times the very thing that brings us to Jesus is the thing that is causing us to dislike ourselves the most!
We come to Jesus weary, worn, and sad…We need Jesus!
What does coming to Jesus do that helps us be able to love ourselves?
When we are in the presence of God - we can see things for how they really are. It is not just our depravity, but it is our worth to Jesus, and the love He and others have for us. - Outside of the presence of God, we not only forget these things, but the devil will try to convince us that there is no way that God could truly love us, not after…
Outside of the presence of God - there is NO TRUE LOVE…because GOD IS LOVE! The world has LUST, and FEELINGS, and EMOTIONAL ATTACHMENT - but LOVE IS OF GOD!
That is why there is NO HOPE outside of God and the presence of GOD, because there is no TRUE LOVE! How can I become whole, how can I move beyond the things in my past and the very low self-esteem that I have? Love is the Answer!
Once we have learned how to love ourself and forgive ourself or others for things in the past - we can then move forward. Until we deal with these things, we are just putting off an inevitable breakdown and depression.
If you find yourself in need of healing and wholeness today:
Love is the Answer!
John 15:9-10 (NIV)
9 "As the Father has loved me, so have I loved you. Now remain in my love. 10 If you keep my commands, you will remain in my love, just as I have kept my Father's commands and remain in his love.
If you are whole you will be able to love others and treat others the way you want to be treated.
If you are whole, you can accept the love that God has for you and realize that He has already paid the price for everything in your past and you can move forward in His Love.
In John 15:1-11 and Matthew 22:37 we are commanded to Love God… If you are whole, and you have received God's love - you can love Him in return, because He first loved you!
John 15:12-13 (NIV)
12 My command is this: Love each other as I have loved you. 13 Greater love has no one than this: to lay down one's life for one's friends.
In John 15:12-13 and Matthew 22:39. We are instructed to love each other as we love ourselves and as Jesus loved us. That would simply mean unconditionally! In our humanity, we decide who is and isn't worthy of love far too often.
So how can we take the limits off of God's Love?
By LOVING others the way Jesus loves them, and the way we love ourselves. (WHO) - Everybody, Always!
When was the last time you looked at someone you just met and thought to yourself "I Love You", I love you because Jesus loves you…and I want to be here for you!??
In John 14 and 15 Jesus goes on and on about LOVE. He describes this LOVE as something that will define us and how other see us (as Christians and Jesus' Followers). Here are just a few highlights of what He describes:
If we truly LOVE, we will:

 - BE LOVED IN RETURN (by Him)
- OBEY (Jesus Instructions)
- RECEIVE (the Comforter)
- SERVE (others)
- GIVE (of ourselves freely)
- BEAR FRUIT (making disciples)
Ask yourself right now…are these active in my life?
CLOSING - How can we take the limits off God's Love?
Repentance brings us into the presence of God…He is Holy and cannot dwell in unclean vessels…we must cleanse…
Be Baptized in Jesus' Name to wash away every sin and stain..if you have already, ask for cleansing in the Blood!
Receive God's Spirit and His Love into your life. If you haven't yet received the Holy Ghost…accept that it is for you and that God does LOVE YOU! If you have HG, then stir up the Gift, with an honest discussion with God about how you LOVE, and get into the presence of God daily to be able to LOVE and Take the LIMITS off of God's Love every day!