Watch Latest Episode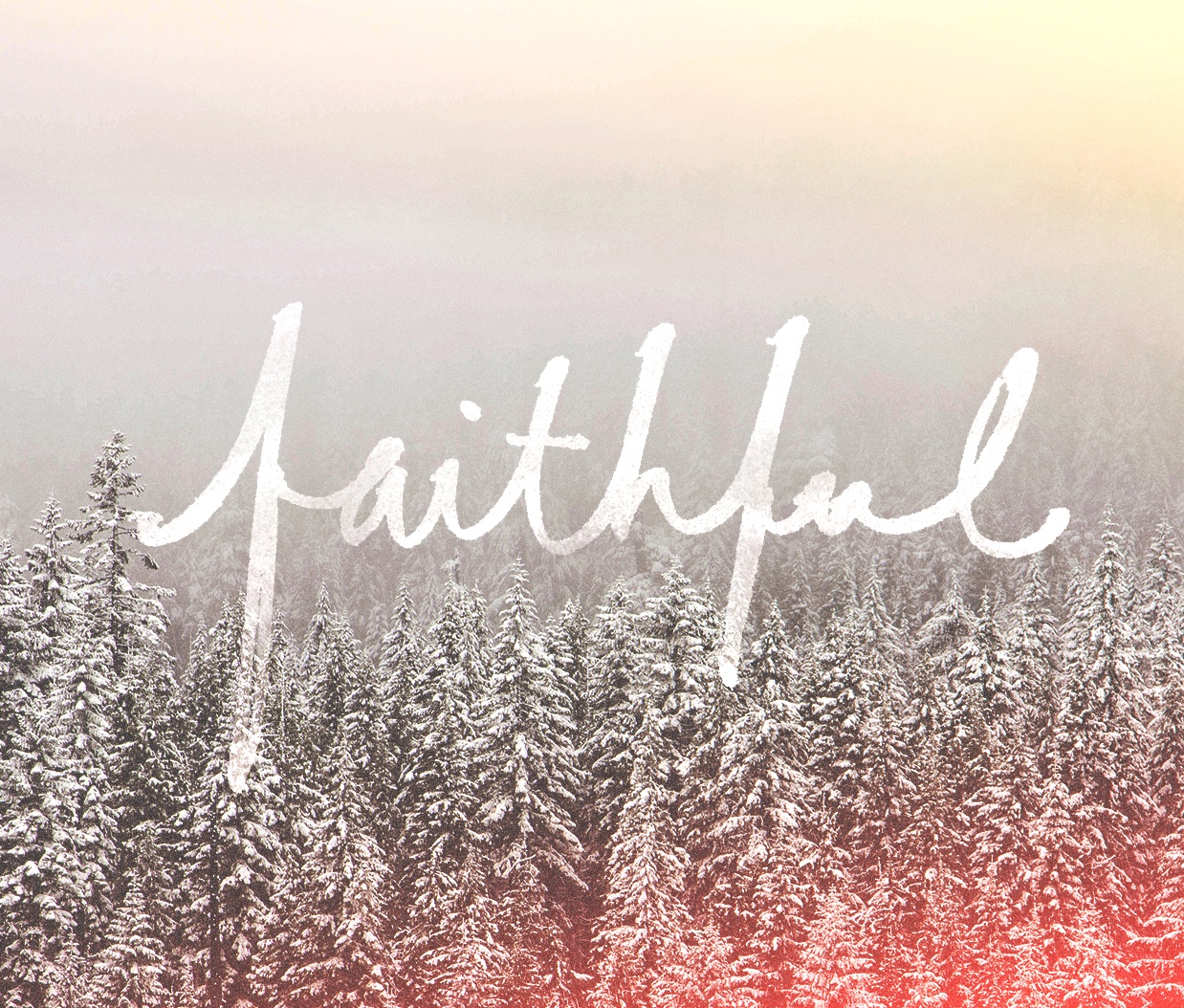 FAITHFUL
TEXT: 1 Corinthians 1:9, 4:2
One of the most tragic events during the Reagan Presidency was the Sunday morning terrorist bombing of the Marine barracks in Beirut, in which hundreds of Americans were killed or wounded as they slept. Many of us can still recall the terrible scenes as the dazed survivors worked to dig out their trapped brothers from beneath the rubble.
A few days after the tragedy, Marine Corps Commandant Paul X Kelly, visited some of the wounded survivors then in a Frankfurt, Germany, hospital. Among them was Corporal Jeffrey Lee Nashton, severely wounded in the incident. Nashton had so many tubes running in and out of his body that a witness said he looked more like a machine than a man; yet he survived.
As Kelly neared him, Nashton, struggling to move and racked with pain, motioned for a piece of paper and a pen. He wrote a brief note and passed it back to the Commandant. On the slip of paper were but two words -- "Semper Fi" the Latin motto of the Marines meaning "forever faithful." With those two simple words Nashton spoke for the millions of Americans who have sacrificed body and limb and their lives for their country -- those who have remained faithful.
J. Dobson & Gary Bauer, Children at Risk, Word, 1990, pp. 187-188.
1 Corinthians 1:9
God is faithful, by whom ye were called unto the fellowship of his Son Jesus Christ our Lord.
1 Corinthians 4:2
Moreover it is required in stewards, that a man be found faithful.
1 Corinthians 10:13
There hath no temptation taken you but such as is common to man:but God is faithful, who will not suffer you to be tempted above that ye are able; but will with the temptation also make a way to escape, that ye may be able to bear it.
2 Corinthians 1:18
But [as] God [is] true, our word toward you was not yea and nay.
FAITHFUL - comes from the GREEK 'pistos' which simply means: trusty - that can be relied on
If You Want a Promotion
George Boldt worked faithfully for years at the front desk in a small hotel. One day an elderly couple came into the lobby and asked for a place to stay. Every room in the hotel—and every hotel in town—was occupied. Realizing that the elderly couple had nowhere to sleep, Boldt offered them his own room. Although they were reluctant to accept his offer, they eventually did so because George insisted.
The next morning when the couple was checking out, the elderly man said to George, "You're the kind of man who should be managing the best hotel in the country. Some day I'm going to build that hotel and let you manage it."
Several years later, Boldt received a letter in the mail. It contained a round-trip ticket and a note from the man to whom he had given his room years before. The man invited George to visit him in New York City.
When Boldt arrived in New York, the gentleman took him to a downtown corner where a huge building stood. "George, this is the hotel I built for you to manage."
Boldt stared in amazement at the glorious structure. The hotel was the Waldorf-Astoria! The elderly man was William Waldorf Astor, one of the wealthiest men in the country. Boldt's faithfulness in managing a small hotel had prepared him to manage one of the most magnificent hotels this country has ever seen.
On judgment day, God will examine how well we managed our lives on earth. If we were faithful in fulfilling our responsibilities in this life, He will assign us better things to manage in the next life. (Kent Crockett, Making Today Count for Eternity, Sisters, OR: Multnomah Publishers, 2001, pp. 50-51)
1 Thessalonians 5:24
Faithful [is] he that calleth you, who also will do [it].
2 Thessalonians 3:3
But the Lord is faithful, who shall stablish you, and keep [you] from evil.
Dynamite and Firecrackers
How we manage little things indicates what we would do if we had more. Why would God give dynamite to someone who can't handle a firecracker? (Kent Crockett, Making Today Count for Eternity, Sisters, OR: Multnomah Publishers, 2001, p. 150)
WHAT DOES FAITHFULNESS LOOK LIKE?
1. The first mark of faithfulness is ACCOUNTABILITY.
All of us as Christians are going to be held accountable. Who will you and I be accountable to? We are going to be accountable to God. It would be a good idea to start being accountable NOW - be accountable to your spouse, to your pastor and other leaders…your job probably has systems in place to keep you accountable.
In the judgement - God will ask:
What did you do do with the Gospel?
What did you do with what I gave you?
our time, talents, possession, and information
HE WILL JUDGE IF WE HAVE BEEN FAITHFUL!
25 cents at at time
Fred Craddock, teaching the practical implications of consecration said… "To give my life for Christ appears glorious," he said. "To pour myself out for others. . . to pay the ultimate price of martyrdom -- I'll do it. I'm ready, Lord, to go out in a blaze of glory. "We think giving our all to the Lord is like taking $l,000 bill and laying it on the table-- 'Here's my life, Lord. I'm giving it all.' But the reality for most of us is that he sends us to the bank and has us cash in the $l,000 for quarters. We go through life putting out 25 cents here and 50 cents there. Listen to the neighbor kid's troubles instead of saying, 'Get lost.' Go to a committee meeting. Give a cup of water to a shaky old man in a nursing home. Usually giving our life to Christ isn't glorious. It's done in all those little acts of love, 25 cents at at time. It would be easy to go out in a flash of glory; it's harder to live the Christian life little by little over the long haul."
Darryl Bell.
2. The second mark of faithfulness is PREPAREDNESS.
If we are faithful we are to always to be prepared.
There is a parable in Mathew chapter 25
3. The third mark of faithfulness is COMMITMENT.
Jesus said it this way:
"No one who puts his hand to the plow and looks back is fit for the kingdom of God." Luke 9:62 (HCSB)
He also said:
"He who does not take his cross and follow after Me is not worthy of Me." Matthew 10:38 (NKJV)
The commitments we make – MAKE US.
The commitments we make – SHAPE OUR LIVES.
God does not require a lot of things from you.
You're not required to be brilliant.
You're not required to be articulate.
You're not required to be literate.
You're not required to be handsome or beautiful.
You're not required to be eloquent.
But you are required to be faithful.
THE GOOD NEWS -
If you will be FAITHFUL TO GOD, HE will be FAITHFUL to you. It starts by REPENTANCE, then BAPTISM FOLLOWS..
1 John 1:9
If we confess our sins, he is faithful and just to forgive us our sins, and to cleanse us from all unrighteousness.
Once you have been baptized in Jesus' Name and repented of your sins - you are ready to receive God's Spirit - the gift of the Holy Ghost.